Great as a Gift for XMAS💕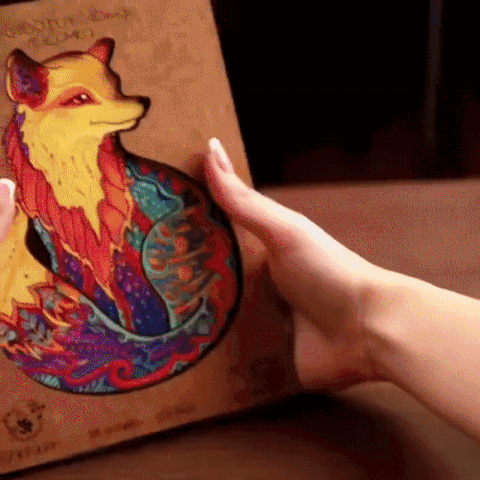 A gift that will surprise and stay in memory. Each puzzle is packed in a premium wooden gift box!
Each puzzle piece has its own unique shape.This is a high complexity of assembly (200 unique shape puzzles similar to 1000 usual cardboard puzzles in complexity)
Interesting for adults and children😍

This puzzle is not as simple as it seems. Collecting the puzzle will be very interesting, difficult and informative. Each piece, each figure will tell about the fun life of this predator. Collecting the puzzle you will find a chicken, a nest with eggs, a hare, which she likes to feast on. The deceived crane from the famous fable. The bear that the little fox circled around her finger. Still, in this puzzle there are beautiful flowers and patterns, because before you are a real beauty.
Size
King Size -A3

M-A4- The most Popular



We Offer Worldwide Shipping
We will ship it 3-7 working days for that the products are made of wood, in addition to the need for printing and dyeing group. The process is more complex.
100% Best Service Guarantee
If the product or wood piece is broken or missed. Please contact with us by service@beefaa.com. We will remake and reship a new one to you. Don't worry.
Processing Time: 3-7 days
Shipping Time
USA, Australia, Canada, Europe:
7-15 days (standard shipping)
South & Central America:
30 days (standard shipping)
Brazil:
20 - 30 days (standard shipping)
Middle East:
10-20 days (standard shipping)
Asia: about 7-15 days
Other Countries: about 20 days
Costs
* Standard Shipping: US $3
We offer free standard shipping for orders of more than $39 in value.
* Express Shipping: US $14~$19 (some countries)