Noah's Ark is an artistic and challenging wooden puzzle precision cut from 6 different woods. Help Noah to fit all the animals into his Ark. A unique and memorable gift which is not only fun, but looks great on display.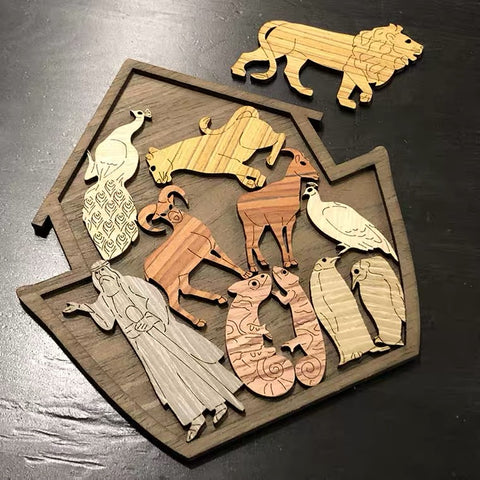 Each puzzle may have different mix of woods. We may use cherry, oak, maple, birch, alder, ash, walnut, and whatever else interesting I may run across. Woods are 1/4" thick.
Measures about 7" wide x 8" high.
Processing Time: 3-7 days
Shipping Time
USA, Australia, Canada, Europe:
7-15 days (standard shipping)
South & Central America:
30 days (standard shipping)
Brazil:
20 - 30 days (standard shipping)
Middle East:
10-20 days (standard shipping)
Asia: about 7-15 days
Other Countries: about 20 days
Costs
* Standard Shipping: US $3
We offer free standard shipping for orders of more than $39 in value.
* Express Shipping: US $14~$19 (some countries)